Custom Schemas
We are excited to release the "Custom Schemas" feature to allow users to create transforms in different destination schemas. Previously, Transforms could only be created in the default "mozart" schema.
Custom Schemas feature to enable users to group transforms and data models by different domains (by department, function, or the organizing principle most relevant for the user). For example, users can create data models in a custom "marketing" schema for all transforms relevant to ads, attribution, and go-to-market data sources.
Users can also re-define the destination schema for existing Transform tables. Simply go into the renaming modal of a Transform, update the schema or table name, and click 'Save'.
In order to reflect the changes in the downstream tables, check "Automatically update downstream SQL on save" before saving.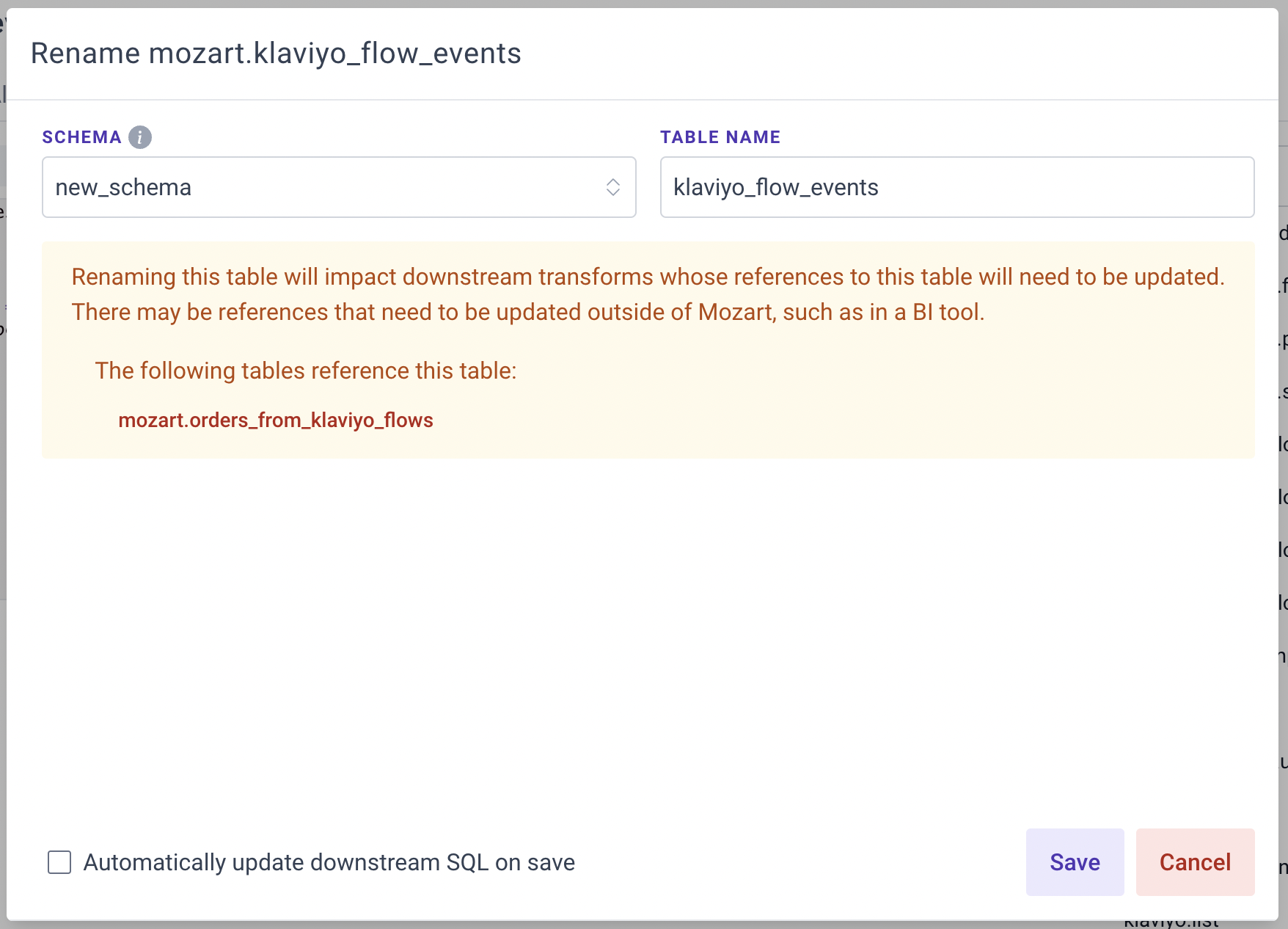 App Redesign
The web application has been significantly enhanced with stylistic, look-and-feel updates to create a more fluid and approachable user experience. The core functionality remains the same. Styling changes include our new branding, increasing consistency, and minimizing visual elements to enable you to focus in on the data that matters.
For comparison, here is the old Warehouse page: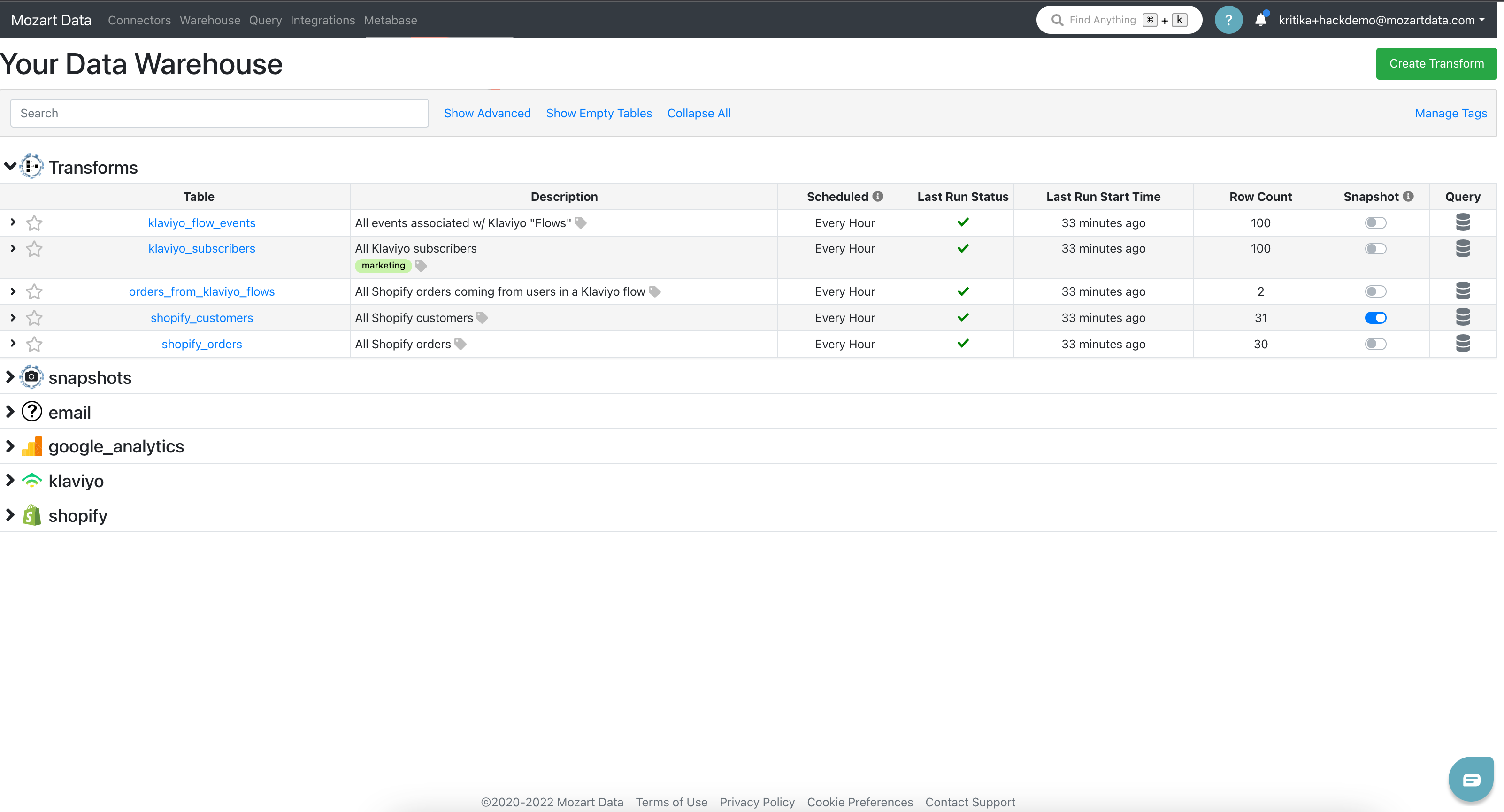 And here is our redesigned Warehouse page: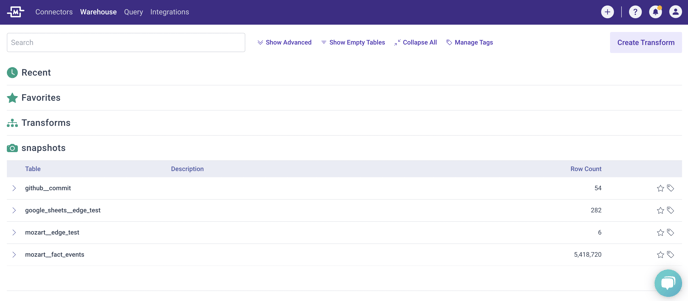 Other highlights include the redesigned transform editor: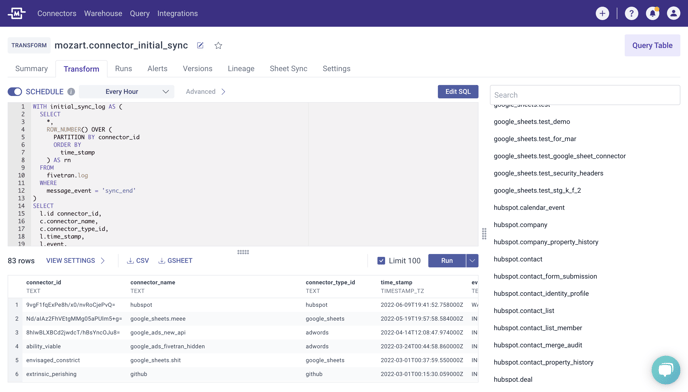 And the usage pages: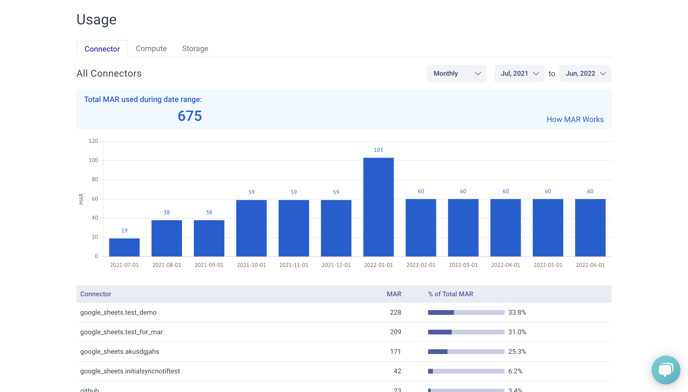 Our help documentation has been updated accordingly. Please let us know at support@mozartdata.com if you are seeing any inconsistencies or bugs.