View and manage users and user roles
Users List
Each organization can have multiple Users in Mozart.
To see a list of all Users in your organization:
On the top right of the screen, click on your user profile icon
Click on 'Users'.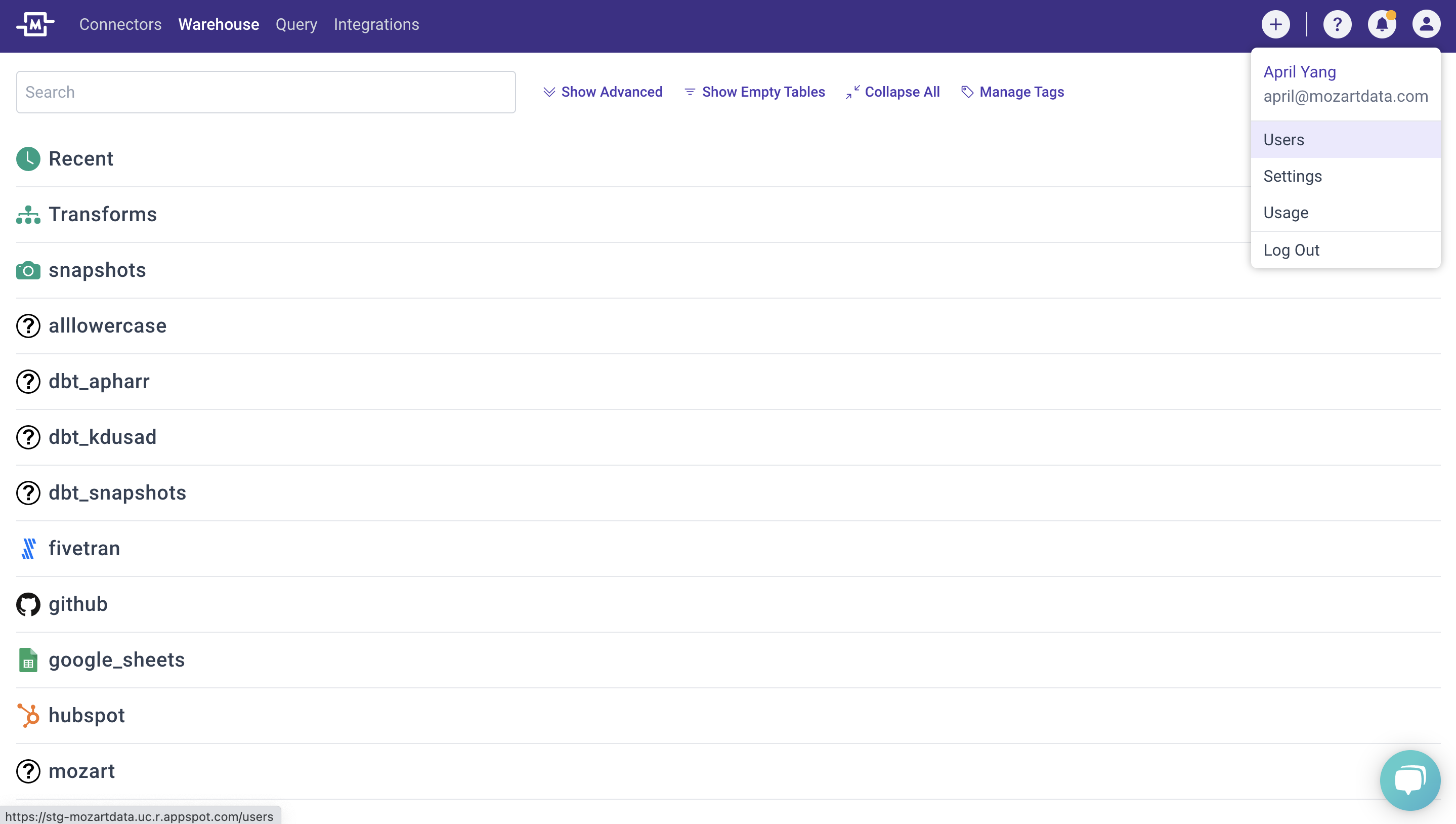 Adding Users
To add Users to your organization:
Click the 'Add User' button.
Enter an email address, assign them a role, and click Add. After you click Add, the user will be emailed a link to reset their password.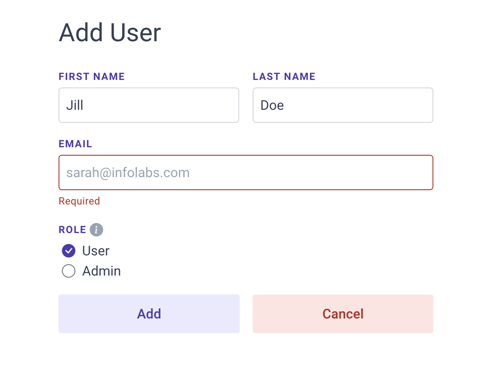 User Roles
There are 2 different Roles you can assign a User:
A "User" can add Connectors, make Transforms, and view all database tables and table content.
An "Admin" can do everything a User can, as well as create and manage Users.