Report Builder
We launched Report Builder, a solution to shorten the time to insights and activate data. We aim to help customers with limited SQL knowledge and time by automating transforms so the user can jumpstart analytics with analytics-ready data models and useful insights within minutes.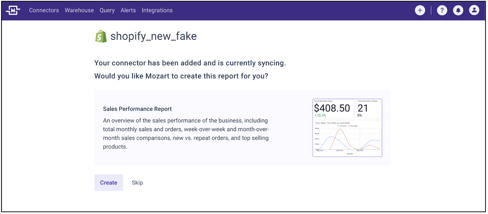 Report Builder is available from the Connectors page. Currently, the feature is available for immediate use for Shopify and Stripe users, and will be enabling the feature for additional popular connectors and ads sources. Learn more here.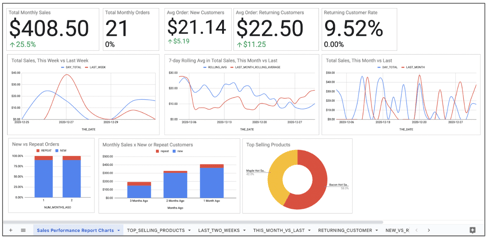 Usage Summary
To provide users with more visibility into their Snowflake computes and Fivetran MAR usage, we built the Summary tab to summarize the month-to-date and year-to-date usage. Additionally, users can expect to receive more proactive outreach from the Mozart team as they approach the usage limits and collaborate with the team to reduce usage and save costs. For more information, check out the latest article on usage optimization: Optimizing Usage from the Start.